Racketeer Influenced Corrupt Organizations (RICO)
Enacted as part of the Organized Crime Control Act of 1970, the Racketeer Influenced & Corrupt Organizations Statute—commonly known as RICO—was tough legislation that capped a 10-year effort by law enforcement to combat Organized Crime. Prior to the law's enactment, the Justice Department prosecuted most crimes as single events with multi-defendant cases charged as co-conspirators. But with the new RICO statute, law enforcement finally had the authority to pursue criminal organizations and for the first time seize assets and profits. After World War II the Justice Department was decidedly more interested in catching spies and identifying members of the Communist Party than pursuing crime, but that changed when authorities discovered mobsters had convened a summit meeting in Apalachin, New York in 1957 attended by Mafiosi figures Joseph Bonanno, Carlo Gambino, Vito Genovese, Joseph Proface, Santos Traficante and fifty-seven [57] other known professional hoodlums. Because the summit suggested Mafia leaders were planning increased unlawful activity, the Justice Department realized they needed to intensify efforts to identify crime organizations and come up with a plan targeting membership.
Described as the Justice Department's most effective weapon against Organized Crime, RICO enables federal authorities to prosecute predicate crimes as a criminal enterprise—using a single prosecution—versus an individual and/or a group of individuals conspiring to commit a singular criminal act. Specifically, the RICO statute allows law enforcement to investigate/prosecute a criminal enterprise when two or more predicate crimes are committed by the same violator(s) in a ten-year period.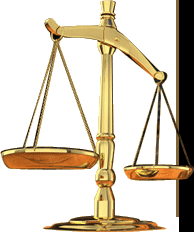 Because the statute gives federal authorities jurisdiction to pursue state violations—as well as seize assets and profits—RICO has become a powerful weapon not only against Organized Crime, but White-Collar-Crime and Public Corruption.
Convinced crime families threatened the nation's security—beginning with the Kennedy administration—the Justice Department asked Congress for increased jurisdiction permitting the FBI to target Organized Crime interests. Beginning with the Federal Wire Wager Act, the Travel Act, and later the Interstate Transportation of Wagering Paraphernalia Act, in 1961, the Justice Department succeeded securing legislation enabling the FBI to target "illegal" bookmaking operations and investigate individuals who traveled/used facilities in interstate or foreign commerce to conduct racketeering or unlawful activity.
In 1968, Congress also passed the Omnibus Crime Control and Safe Streets Act enabling law enforcement to seek court authorized wiretaps and install microphones. But not until Congress passed the RICO statute did the Justice Department secure the full array of legal weaponry for investigators and prosecutors to combat Organized Crime. For additional information concerning the law's provisions, interested parties should review the RICO statute which can be found in Title 18, United States Code, Sections 1961 thru 1968.