Fraud
The dictionary describes fraud as the obtaining of money or some other benefit using deliberate deception. Thereafter, depending upon the circumstances—to include the dollar amount of the fraud—individuals can be criminally prosecuted by either local, state, and or federal authorities and, if convicted, sentenced to prison.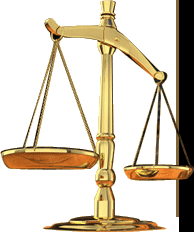 In deciding whether an individual suspected of committing fraud can be charged with a crime, investigators/prosecutors must determine whether they can prove fraudulent intent noting the act of fraud involves deliberate deception. While authorities might be able to charge someone with fraud because the standard of proof is only probable cause, in order to convict someone authorities must prove fraudulent intent beyond a reasonable doubt. And further complicating matters, some fraud victims will make excuses for a suspect/defendant—hopeful they might get their money returned—causing authorities to decide against prosecution because of the ever changing stories.
Since proving criminal intent can be a difficult task, some victims seek relief filing a civil lawsuit where the standard of proof is considerably less. In securing a civil verdict, a victim only needs to prove by a preponderance of evidence the victim's claims are true—meaning sufficient evidence exists for the jury to conclude the victim's claims are true versus not—which is considerably less than beyond a reasonable doubt.
As reflected throughout his website, Mr. WEDICK has successfully investigated fraud, corruption, and white-collar-crime for the FBI for numerous years and he can be extremely helpful conducting interviews, rendering a professional opinion, and/or providing "expert" testimony. In the event you need assistance, please don't hesitate to make contact with him so that you can discuss your case.