Public Corruption
When a citizen has to ride in a dirty bus or drive on a road checkered with potholes, sometimes it's because funds are temporarily low or personnel short, but other times it's because a vendor paid a "kickback" to secure a government contract and the vendor now feels safe doing a lousy job. Within the last thirty-years, the FBI has established itself as being the nation's primary law enforcement agency responsible for pursuing corruption allegations and prosecuting individuals suspected of committing violations. Because crooked politicians can undermine the public's trust—not to mention breed discontent in a community—the FBI has tasked each field office with maintaining a strong public corruption program and remain alert for corruption allegations.
While Terrorism continues to be the FBI's number one investigative priority, local field offices are reminded in order to have a viable corruption program agents should make frequent contact with vendors seeking local, state, and/or federal government contracts—all in an effort to detect ongoing corruption schemes.
When William H. Webster was appointed FBI Director, in 1978, he identified Public Corruption as an important subprogram [in White-Collar-Crime Program] and later established White Collar Crime, Organized Crime, and Foreign Counterintelligence as Bureau priorities.
WEBSTER thought corruption schemes were born by insiders—with willing participants—making detection difficult. He became an avid supporter of agents using the "undercover" technique because he thought undercover operations allowed government prosecutors to avoid having to relying on a single outside witness to testify about a crime. And not long after being appointed FBI Director, he authorized the ABSCAM investigation [arguably the most famous corruption investigation] responsible for prosecuting six [6] congressional figures for soliciting bribes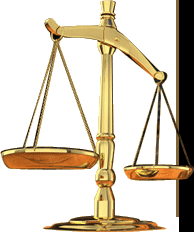 from an FBI undercover agent posing as an Arab-sheik. Since the ABSCAM investigation, the FBI has conducted a number of high-profile "undercover" investigations, including case code named GREYLORD that concerned Chicago jurists "fixing" traffic court violations and Operations LOST TRUST and BRISPEC where members of the South Carolina and California legislatures were prosecuted for soliciting "bribes" in exchange for providing legislative support.
In the ABSCAM investigation, Mr. WEDICK played brief undercover roles with MEL WEINBERG in two fraud investigations. And in the BRISPEC investigation, he was the case agent responsible for orchestrating the undercover scenario used to collect evidence demonstrating California legislators were seeking bribes.
In the event, you need assistance because of a federal corruption probe, he suggests you make contact with him at your earliest convenience noting often he needs time to review reports and/or transcripts if your seeking a professional opinion concerning the evidence or tactics used by agents conducting the investigation.