This document was last updated on September 15, 2009.
1. Acknowledgment and acceptance of terms
FBI Expert is committed to protecting your privacy. This Privacy Statement sets forth our current privacy practices with regard to the information we collect when you or your computer interact with our website. By accessing FBI Expert fbiexpert.com, you acknowledge and fully understand FBI Expert's Privacy Statement and freely consent to the information collection and use practices described in this Website Privacy Statement.
2. Participating Merchant Policies
Related services and offerings with links from this website, including vendor sites, have their own privacy statements that can be viewed by clicking on the corresponding links within each respective website. Online merchants and others who participate in FBI Expert services are encouraged to participate in industry privacy initiatives and to take a responsible attitude towards consumer privacy. However, since we do not have direct control over the policies or practices of participating merchants and other third parties, we are not responsible for the privacy practices or contents of those sites. We recommend and encourage that you always review the privacy policies of merchants and other third parties before you provide any personal information or complete any transaction with such parties.
3. Information We Collect and How We Use It
FBI Expert collects certain information from and about its users three ways: directly from our Web Server logs, the user, and with Cookies. We use your information from the online forms to provide quotes insurance services; therefore, we share it with insurance companies and their representatives in order to do this.
a. Web Server Logs
When you visit our Website, we may track information to administer the site and analyze its usage. Examples of information we may track include:
Your Internet protocol address.
The kind of browser or computer you use.
Number of links you click within the site.
State or country from which you accessed the site.
Date and time of your visit.
Name of your Internet service provider.
Web page you linked to our site from.
Pages you viewed on the site.
4. Changes to this Statement
FBI Expert has the discretion to occasionally update this privacy statement. When we do, we will also revise the "updated" date at the top of this Privacy page. We encourage you to periodically review this privacy statement to stay informed about how we are helping to protect the personal information we collect. Your continued use of the service constitutes your agreement to this privacy statement and any updates.
5. Contacting Us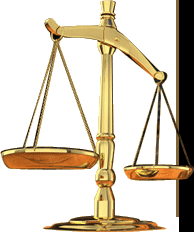 If you have questions regarding our Privacy Statement, its implementation, failure to adhere to this Privacy Statement and/or our general practices, please email us at [email protected], call us at 916.638.3566 or send your comments to:
James J. Wedick
11230 Gold Express Drive
Suite 310 - #0364
Gold River, CA 95670-4484
FBI Expert will use commercially reasonable efforts to promptly respond and resolve any problem or question.