FBI Agent

Special Agent Wedick and another FBI agent examine acetylene torches and a "chopped" tractor/trailer rig recovered in an incinerator silo located along Lake Michigan and U.S. STEEL [1974].
In May 1973, JAMES J. WEDICK was sworn as a regularly appointed Special Agent of the Federal Bureau of Investigation [FBI] and as such was charged with investigating violations of the laws of the United States, collecting evidence in cases in which the United States was or maybe a party in interest, and performing other duties imposed upon him by law.

Special Agent Wedick views surrounding area from on top of silo [1974].
After graduating from the FBI Academy, in Quantico, Virginia in August 1973, he was transferred to the FBI's Indianapolis Field Division where he served both in Indianapolis and the Gary, Indiana Residence Agency located along Lake Michigan's south shoreline—east of Chicago, Illinois. While stationed in Gary, Indiana, Mr. WEDICK pursued bank robbers, chased fugitives, and investigated thefts of interstate shipments, in particular "hijacked" trucks and stolen loads of steel—often valued in excess of $500,000.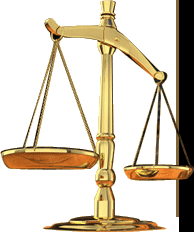 Comparing the city's present day history to its colorful past, Mr. WEDICK was reminded "black" market steel and "stolen" tractor-trailer rigs were "not" images industrialists J.P. Morgan, Elbert H. Gary, and Andrew Carnegie had in mind when they approached Wall Street investors to build a steel mill—using Lake Michigan's sandy shoreline as an open-blast furnace. Located just 25-miles east of Chicago—the nation's hub for rail transport—Gary, Indiana was thought to be an ideal location when the nation's three industrial giants agreed to combine Federal Steel with Carnegie Steel creating the world's 1st billion dollar company. In business for less than a year, U.S. Steel became known as the "corporation" and almost overnight captured 65-percent of the total U.S. steel market—attracting workers from every corner of the world.